Leadership in action
Our team is committed to leading the payments industry in developing solutions, innovating at-scale, and delivering value to our customers across the globe.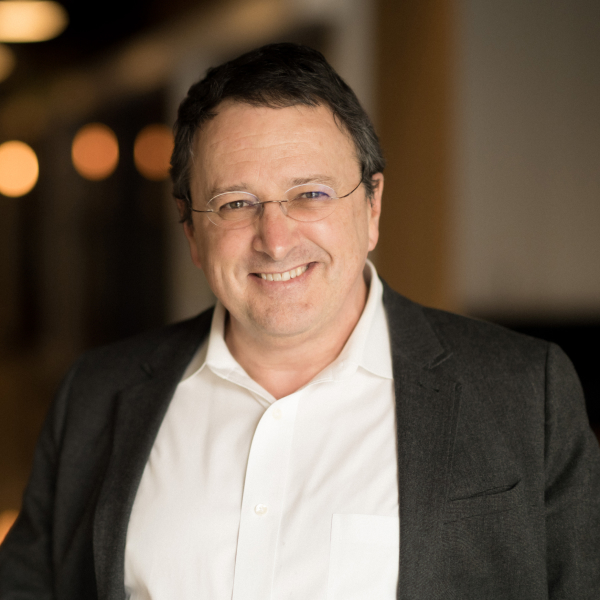 Patrick Gauthier
CHIEF EXECUTIVE OFFICER
Patrick is a long-time Fintech specialist with senior leadership roles at Amazon, PayPal, and Visa, along with early and mid-stage payments and eCommerce startups. He has deep expertise developing high-performance teams and building high-growth businesses. Patrick holds several patents related to payment systems and is a recognized thought leader on the future of commerce and payments, with recurring appearances on CNBC and at industry conferences. He has held positions on the Board of Directors of multiple venture-backed startups across mobile, security, eCommerce, and identity domains. Patrick lives in Seattle, Washington, and holds a master's degree in Computer Science from Telecom SudParis in France.
Michel Foricher
HEAD OF OPERATIONS
Michel has over 20 years of experience heading up global operations teams in the financial and medical industries. He has deep expertise in service delivery, end-to-end customer experience, client onboarding, operations transformation, and transaction processing. With a passion for building and developing diverse teams in various countries, he has also held leadership roles at Western Union, International SOS, and consulting firms. Michel lives in the Paris area and holds a bachelor's degree in Political Sciences from Lille University and a master's in Project Management from Paris VI University. He has also completed several management education programs.
Jodi Krause
CHIEF PEOPLE OFFICER
Jodi leads all the people-related functions in Convera, as well as our community engagement programs. Jodi is a seasoned expert at creating organizational transformation, and specializes in leading change management, succession planning, leadership development, employee engagement, and diversity and inclusion. She has over 20 years of experience working in human resources at global financial services and tech companies such as GE, Intuit, Cisco, and Amazon. Prior to joining Convera, she was global head of talent development at Amazon where she led the formation and delivery of talent management and executive development programs for their worldwide online retail business. Jodi is passionate about using a data-and-technology-driven approach to our people strategy and programs and ensuring that our culture is a living embodiment of our values. Jodi lives in Kirkland, Washington. She graduated from the School of Industrial and Labor Relations at Cornell University and has a master's degree in Organization Development from Pepperdine University.
Andrew Summerill
CHIEF FINANCIAL OFFICER
Andrew is an experienced CFO with over 25 years of financial management experience. In this role, he is responsible for leading Convera's financial operations, corporate accounting, corporate finance, treasury, financial planning, internal audit, and tax. He joins Convera through the acquisition of Western Union Business Solutions, where he served as President and CFO. He has spent his career at the intersection of payments and finance, business development, and general management roles, having previously held senior management roles at Western Union, Travelex, and Anglian Water. Andrew lives in Sydney and holds a degree in Business from Staffordshire University and is also a Chartered Accountant.
Dharmesh Syal
CHIEF TECHNOLOGY OFFICER
Dharmesh has over 30 years of experience heading up global product and engineering teams to build digital platform-based businesses. An experienced CTO, he has managed large technology platform and ecosystem-based product portfolios that use continuous user research and product/market fit processes in highly regulated industries. He joins Convera from BCG Digital Ventures where he was CTO and Managing Director. In addition, he has also held leadership roles with IBM, PwC, AT&T, and Mahindra & Mahindra group. Dharmesh lives in Seattle, Washington and holds a bachelor's degree in Electronics Engineering from NIT, India and has completed several management education programs.
Tristan van der Vijver
CHIEF RISK AND COMPLIANCE OFFICER
Tristan van der Vijver is a highly accomplished international compliance and risk management executive. He has a strong track record of leading and building out compliance and financial crime risk functions and teams in major global and international financial institutions. Tristan takes on this role having most recently been the Chief Compliance Officer at Western Union Business Solutions. Prior to that, he was Regional Compliance Head for Commerzbank in both Asia and the Americas. He is sought after as an industry thought leader and a regular speaker at UK and international compliance, banking, and fintech events. Tristan lives in London and holds degrees in Banking and Economics from the London Metropolitan University.
Jody Visser
CHIEF OPERATING OFFICER
In her role, Jody is responsible for supporting Convera's business to become the world's leading B2B payments company. She joins Convera from The Boston Consulting Group (BCG) where she was a Managing Director and Partner focused on advising global payments and financial services clients for the past 20 years. Her areas of specialization include commercial payments, customer-centric business strategy, new product development, go-to-market transformation, brand, marketing effectiveness, big data and target operating model redesign. Jody lives in New York City and holds a Bachelor of Commerce with Honors in Economics from the University of Auckland, New Zealand.